John Michael Rayhack, M.D.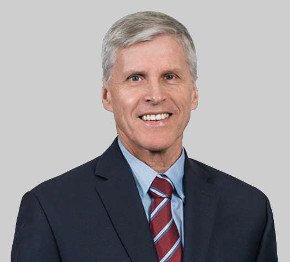 Dr. Rayhack is a board certified Orthopedic Wrist and Hand Surgeon having completed his hand fellowship training at the Mayo Clinic in Rochester, Minnesota.
He is the founder of the Wrist and Hand Center, PA and possesses 36 years of specialized experience in diagnosing and treating problems associated with the wrist and hand.
Dr. Rayhack received his medical degree from the New Jersey Medical School (currently referred to as Rutgers Medical School)  in Newark, NJ. He completed his orthopedic residency at the University of South Florida followed by a wrist, hand, and microvascular surgery fellowship at the Mayo Clinic. In 1991, after 7 years in academic medicine, Dr. Rayhack left his position as Associate Professor of Orthopedic Surgery at the University of South Florida to establish the Wrist and Hand Center.
He has been named to "Best Doctor in America" and for each consecutive year since 2003. He was voted number one in hand surgery in the Tampa Top Doctors for the past two years. He is recognized in "Who's Who of American Inventors", for designing and developing three patented precision ulnar and radial bone cutting systems aimed at shortening healing time and providing patients and surgeons with optimal surgical results. He is the author of numerous book chapters and research articles and has been granted four U.S. patents.
Dr. Rayhack is a member of the American Society for Surgery of the Hand, the American Association of Orthopedic Surgeons, and the Florida Hand Society. He is a fellow of the American Academy of Orthopedic Surgeons. He has served as a Trustee of the American Society for Surgery of the Hand Foundation. He is Board Certified and has been recertified three times. He continues to maintain his competency by participating in the MOC (maintenance of certification) program of the American Board of Orthopedic Surgery.
PERSONAL INFORMATION
Name: John M. Rayhack, M.D.
Business Address: Wrist and Hand Center
4728 N Habana Avenue – Suite 204 Tampa, Florida 33614
Business Telephone: (813) 879-7478
Birth date: November 10, 1950 Birthplace: Passaic, New Jersey
Marital Status: Married, two children
TRAINING AND EDUCATION
College:
Bucknell University, Lewisburg, Pennsylvania
B.A. Chemistry – May 28, 1972
Medical School:
New Jersey Medical School
Newark, New Jersey
M.D., July 1, 1978
Residency:
General Surgery
New Jersey Medical School
Newark, New Jersey
July 1, 1978 – June 30, 1979
Orthopedic Surgery
University of South Florida College of Medicine
Tampa, Florida
July 1, 1979 – June 30, 1983
Fellowship:
Hand and Microvascular Surgery
Mayo Clinic
Rochester, Minnesota
June 25, 1983 – June 30, 1984
Faculty Position:
Assistant Professor of Orthopedic Surgery
University of Kansas Medical Center
Kansas City, Kansas
July 1, 1984 – June 30, 1985
Associate Professor of Orthopedic Surgery
University of South Florida College of Medicine
Department of Orthopedics and Rehabilitation
Division of Hand and Microsurgery
Tampa, Florida
July 1, 1985 – August 7, 1989
Clinical Associate Professor of Orthopedic Surgery
University of South Florida College of Medicine
Department of Orthopedics and Rehabilitation
Tampa, Florida
August 8, 1989 – March 7, 1991
Clinical Associate Professor of Orthopedic Surgery
University of South Florida College of Medicine
Department of Orthopaedics and Rehabilitation
Tampa, Florida
March 7, 1991 – January 1995

BOARD CERTIFICATION
Orthopedic Surgery, July 26, 1986
Written: Pass – 84th percentile
Oral: Pass
Verify Certification
BOARD RECERTIFICATION
Orthopedic Surgery, July 1996
Practice Based Oral: Pass
Orthopedic Surgery July 2006
Practice Based Oral: Pass
Orthopedic Surgery, July 2015
Practice Based Oral: Pass
Valid to December 31, 2026
MAINTENANCE OF CERTIFICATION
Participating and current.
American Board of Orthopedic Surgery
TRUSTEE
Appointed Trustee: Foundation of the American Society for Surgery of the Hand
September 2006. – September 2008
CERTIFIED EXPERT MEDICAL EXAMINER
Certified: October 19, 2012
Valid Through January 31, 2023